NEW! Refi Ready Report in BrokerIQ.
Have you closed a deal in the past but can't remember where you left the file? Or, weren't sure when you could call that closed deal later to discuss refinancing? Save yourself the time of manually looking for it by accessing a new report that centralizes your possible refinance opportunities in a single, simple location – BrokerIQ!
Here's a sample report: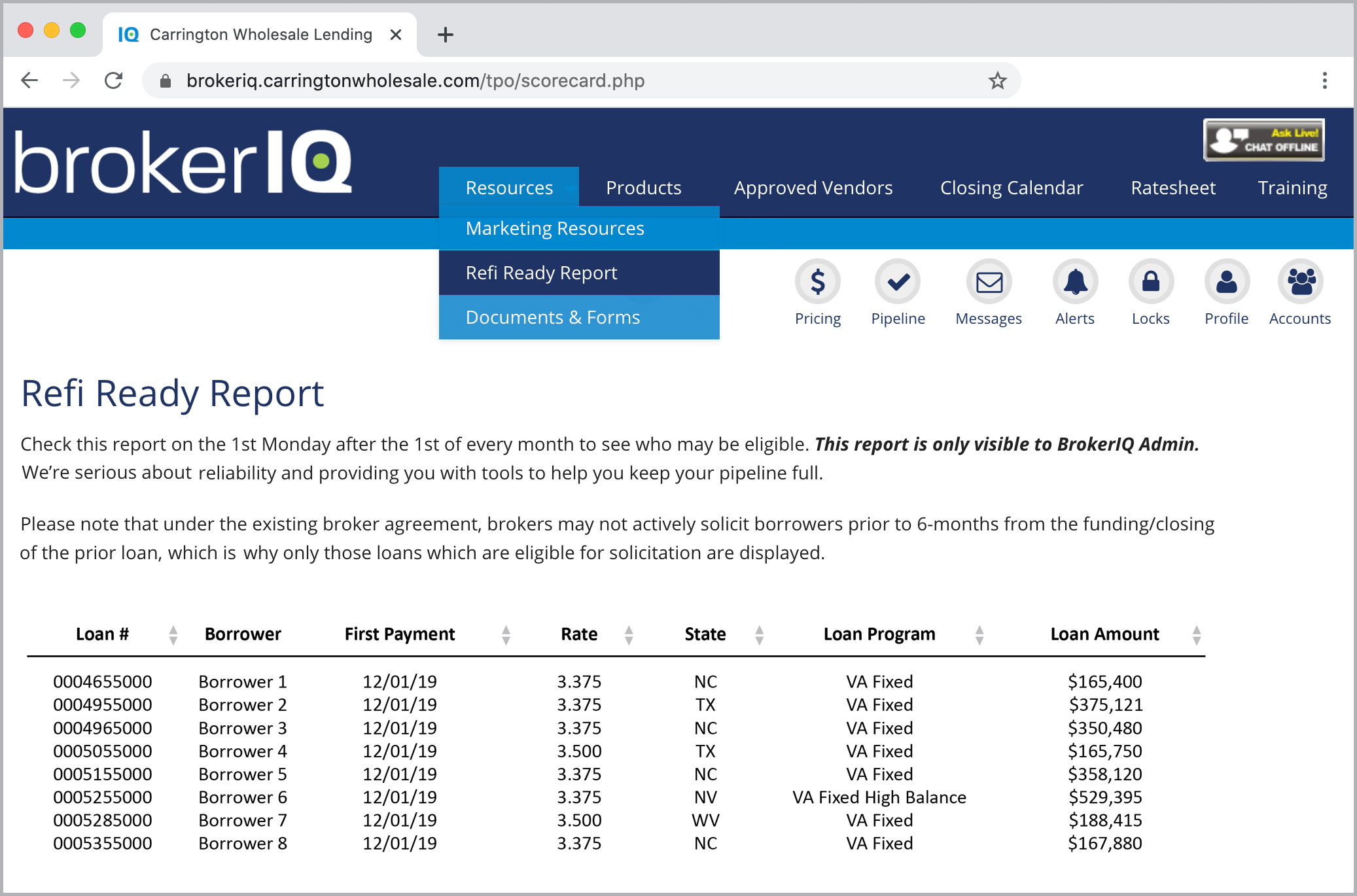 Ready to Get Started?
Become an Approved Broker and start accessing this valuable tool, and more, through BrokerIQ. We're serious about reliability and providing you with tech tools to help you close more loans faster.